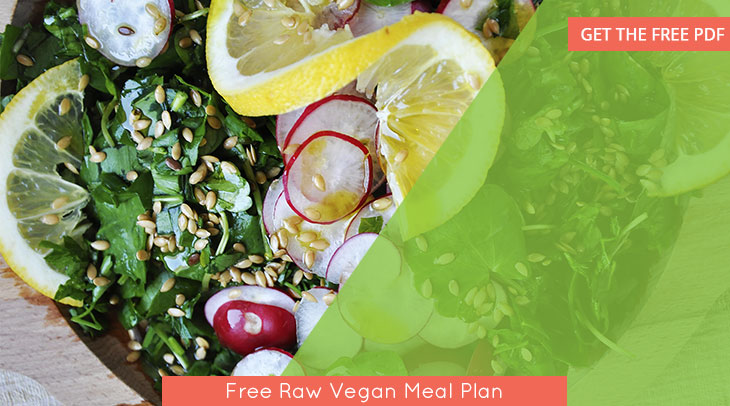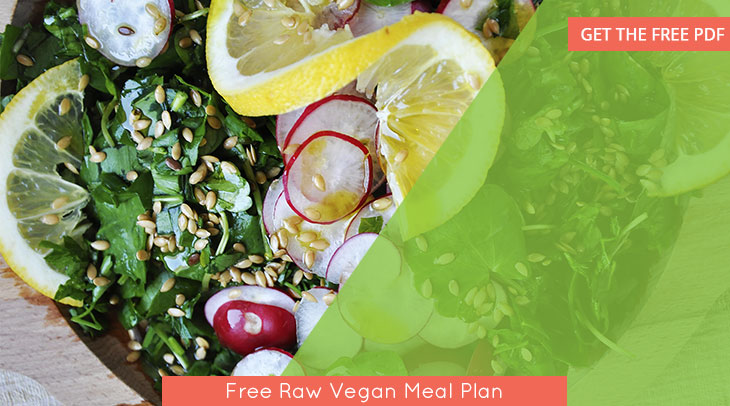 This 7-days raw vegan meal plan can also be used as a detox meal plan and it's so easy to follow. I tried to add only simple recipes which don't take too long to make, and that are also budget-friendly and very nutritious. You will clean your body without feeling hungry or lack the energy to do your everyday chores. This raw vegan meal plan will help you get healthier in just 7 days!
This free raw vegan diet plan was created using the Gourmandelle Custom Meal Planner. If you need more meal planning ideas for the entire month or for another type of diet (vegan, low FODMAP, macrobiotic etc), plus grocery lists and nutritional info, then feel free to give it a try!
What are the best features of this free raw vegan meal plan?
All recipes are super easy to make.
Breakfast takes less than 10 minutes to make. It's usually made of a smoothie and a snack.
Lunches are made of quick raw snacks + easy salads. You can make the lunch ahead. You can put the salads in small jars or plastic casseroles.
Dinners take less than half an hour to prepare.
Full meals!
You get 7 breakfast, 7 lunch, and 7 dinner meal ideas, that equals to 21 recipes!
All of these recipes are healthy and great for detox!
Each recipe serves 1 person.
Need a custom raw vegan meal plan for a whole month or even a whole year?
This meal plan was generated using the Gourmandelle Custom Meal Planner app I recently launched. The custom meal planner offers lots of customization options (such as diet, allergies and food intolerances, likes and dislikes, and more!), plus grocery lists, nutritional info/recipe and access to a web app. See all the features the custom meal planner has, here.